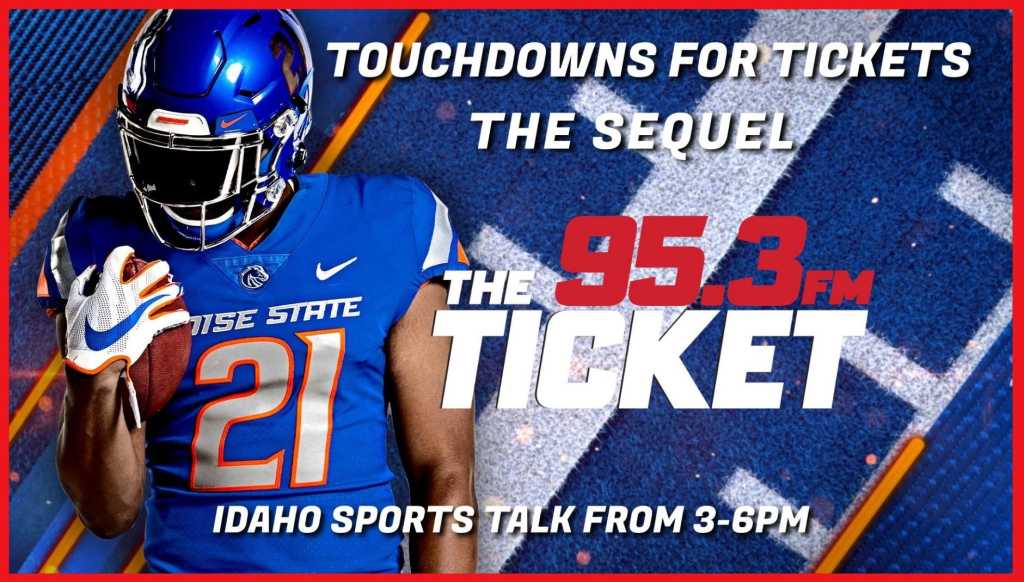 WIN A PAIR OF BOISE STATE FOOTBALL SEASON TICKETS …
NEXT TWO WEEKS ON IDAHO SPORTS TALK WITH PRATER & THE BALLGAME
Starting Monday, Aug. 28, listen to Idaho Sports Talk with Prater & The Ballgame for three chances to qualify … and we do it every day for two weeks (3-6 p.m. on KTIK 95.3 The Ticket). Identify if a single Boise State play ends in a touchdown or not. If you're correct, you'll go into a drawing for a pair of season tickets! Drawings will take place during Idaho Sports Talk the next two Fridays – Sept. 2 and Sept. 9.
Boise State season tickets are on sale now for six home games: Get yours now by clicking here!
View official contest rules by clicking here